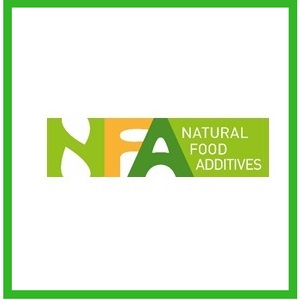 NFA (Natural Food Additives)
Natural Food Additives-NFA is an innovation driven start-up specializing in extracting bioactive compounds from organically cultivated herbs while investigating the use of different crop by-products as new sources of raw materials. NFA extraction processes are designed to recover different fractions of extracts including antioxidants, water/oil soluble phenols, rosmarinic acid, flavonoids etc. Recovered extracts are further processed to produce natural additives that can be applied in a wide range of food/cosmetics products. NFA products are tailored to be fully compatible with the final application system (food/cosmetics) taking into account its physicochemical and structural properties. NFA production processes are designed to produce volatile-free natural additives enabling their use without altering flavor and aroma characteristics (sensory attributes) of the final product applications. NFA is also providing services on (i) R&D consulting and (ii) new product development technical assessment to food producing SMEs. NFA team consists of experts specializing in food engineering and food technology with a strong and long term collaboration with the scientific and research community.
More info: www.natural-foodadditives.com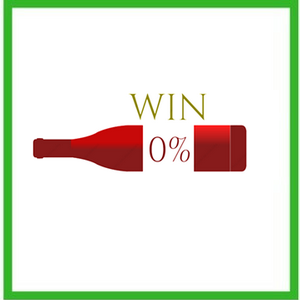 WIN0 – PSP
WIN0 is a newly developed start-up, as a result of our passion and love for premium quality wine, combined with a healthy lifestyle. We here present an innovative technology called "Energy Evaporation", by which we produce any kind of non-, low-, or de-alcoholized drinks with increased anti-oxidant properties, due to the numerical increase of polyphenols, and mainly without harming the main organoleptic wine characteristics.
The supernumerary health benefits of this technology, make it useful to a large part of the population, who can enjoy their wine-desire, without concerning about its harmful effects in their daily routine. For example we mention "drinking and driving", lifestyle, pregnants' and diabetics' use, reduced calories uptake etc.
At present we are developing a reduced alcohol "wine" (ABV 5%) and a non-alcohol "wine" (ABV 0%), while we are exploring the social, financial/economic and human component of the innovative idea, behind WIN0.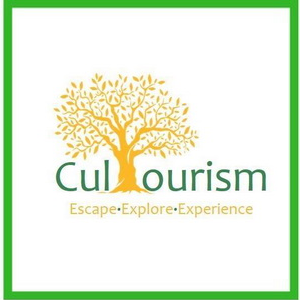 Cultourism
Η Cultourism είναι μία νέα start-up που ιδρύθηκε στην Ελλάδα το 2017 και δραστηριοποιείται στον χώρο του τουρισμού.
Η εξειδικευμένη ομάδα μας προσδίδει ένα στοιχείο πολιτισμού (Culture) στην τουριστική (Tourism) εμπειρία. Προσφέρουμε στους ταξιδιώτες τη δυνατότητα να ξεφύγουν από την καθημερινότητα, να εξερευνήσουν τοπία εξαιρετικής ομορφιάς και κληρονομιάς και να ζήσουν την εμπειρία του παραδοσιακού αγροτικού τρόπου ζωής στην Ελλάδα.
Περιοχές χαμηλής τουριστικής ανάπτυξης στην Ελλάδα έχουν την ευκαιρία να ενισχύσουν την οικονομία τους μέσω της ανάπτυξης του εναλλακτικού τουρισμού που προωθεί η Cultourism.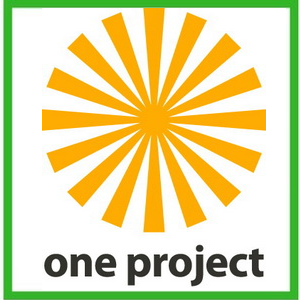 ChickPeace Project
The planet and humankind face an existential challenge:
Life on Earth becomes unsustainable, as natural resources are rapidly depleted, and Greenhouse effect deteriorates the environment
People suffering from food related diseases (heart ailments, cancer, diabetes, obesity) steadily increase
No1 REASON (according to UN) for these, is livestock!
On the other hand, the number of people interested in and demand for vegan and animal substitute' foods, also increase speedily!
This is exactly what we cover, by producing and supporting a series of vegan, organic and functional foods, that are novel in nature.
Our methodology uses traditional food processing and fermentation techniques from around the globe, to process a staple -familiar to many civilizations- food (chickpea), to create UNIQUE FOOD PRODUCTS, which aim to offer:
healthy attributes
environmental sustainability
a new gastronomic experience
Our products are easy to prepare, can be used in classic recipes instead of animal origin ones, and give a variety of solutions: seasonings, ready-to-eat recipes, meat analogues, dessert. Their further development can take many forms.
Our know-how developed though years of experimentation our lifestyle and passion for top quality food are the key points to start and support the venture.
Read more: www.oneproject.gr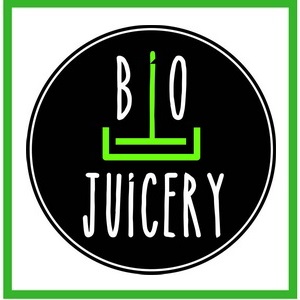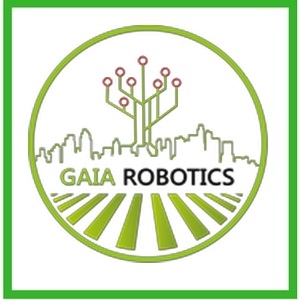 Gaia Robotics
Gaia Robotics is a team of remote sensing and geospatial analysis experts working for agricultural producers. Gaia Robotics assists customers using unmanned aerial vehicles (UAV) and specialized scientific equipment in acquiring, processing, and analyzing agricultural data, often by the next business day. Through our in-house research and development, we produce the most advanced data products available in the field.
We provide our customers with actionable intelligence for critical management decisions. The capability to collect high resolution multispectral aerial data changes the way the world is approaching business. Ranging from precision agriculture to insurance applications, aerial imaging helps entrepreneurs in making better decisions than ever before. And for the first time there is a cost effective yet scientifically proven and reliable solution to achieve this.
We focus on markets like agriculture that are in dire need of cost effective methods to examine performance in crops, increase their yields, decrease both their expenses and the environmental impact of pesticide and fertilizer applications. By utilizing the latest advancements in technology and applying sophisticated processing and analysis tools, Gaia Robotics can provide the business answer you need. Our visual sensors capture high resolution aerial imagery depicting even the smallest details and as a result expose problem areas in your field otherwise invisible to the human eye.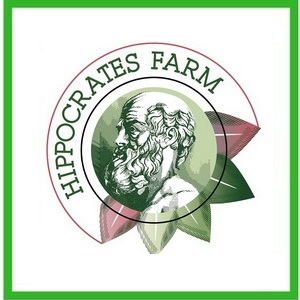 Hippocrates Farm
We are Hippocrates Farm and we follow the essence of Hippocratic medicine: "Let food be thy medicine and medicine be thy food". We put it into life, in a piece of fertile land of 20 acres, on the mountains of central Greece, surrounded by emblematic landmarks such as the holly rocks of Meteora and mountain Olympus.
In this farm intended for an agrotouristic park, we grow absolutely naturally, the best foods Mother Nature can offer to humans, aspiring to give the opportunity to different groups of people to share with us the full natural experience, reviving a deserted rural area of unique beauty. Out of all the beneficial plants that could thrive in our area, we have chosen the one of the highest beneficial profile, known to humans since antiquity: the incomparable sea buckthorn.
Sea buckthorn is loaded with 190 different bioactive nutrients: amino acids, vitamins, antioxidants, minerals, Omega fatty acids and many more. The fruit is an absolute power house of nutrients!
At Hippocrates Farm, we cultivate, process and market, the best organic sea buckthorn, as a pleasant everyday food, so that people can benefit the most out of it. We started doing so, through the osmotic low temperature process, an innovative dehydration method that keeps all the goodness of the fresh fruit.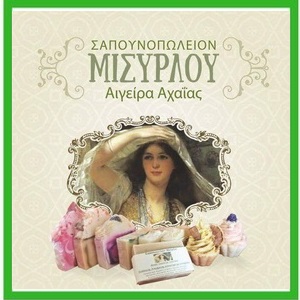 Misyrlou Soap Shop- OGP
We make soap with our own virgin olive oil production. We also use other ingredients in our soap from local producers and farmers like honey, beeswax, avocado, goat's milk etc. We also make creams, lotions, bath bombs and lip balms.
The company was founded in 2014 in Egina. It is a family business.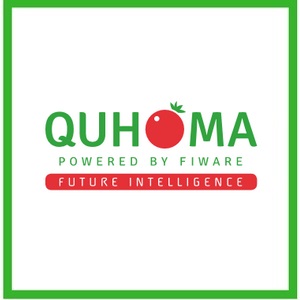 QUHOMA
"QUHOMA is an innovative application of Smart and Collaborative Farming targeting conventional and quality (BIO, GLOBAL GAP) farmers as well as their business partners. Through QUHOMA not only does the end user/farmer collects sensor data from the field but he can also share them with a community of users that these data make business sense to share with. In details, QUHOMA welcomes additional business entities input (agronomical services, business advises, quality inspection forms and procedures, administrative tips) and circulates these within QUHOMA common MARKET tool where everyone consumes and offers services. It is a win-win solution both for food producers, other established businesses in the agrifood value chain and the final consumers all wishing to enjoy traceable quality products.
QUHOMA was created to unveil the competitive advantage of farmers and industries committed to outstanding quality in end-products and farming procedures. At the same time Future Intelligence's Internet of Things solution paves the way for rationalizing the required farm inputs thus maximizing profit margins."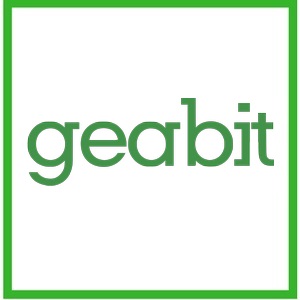 Geabit
Geabit is an AI-based monitoring system which allows farmers to unlock the full potential of their plants, which usually results in higher quality crops and a 40% increase in crop yield on average. Our technology captures climate data from the field and provides actionable insights to growers via mobile and web. Our monitoring systems combined with the AI that we have developed can help the farmers face their 5 biggest issues by offering:
-Plant disease and pest forecasting Plant diseases and pests are responsible for about 25% of crop loss (FAO).
-Improved irrigation control Overwatering or underwatering results in negative yield response.
-Improved planning and decision making Farming still involves a lot of uncertainty.
-Personalised weather forecast 90 percent of crop losses are related to weather (U.S. Department of Agriculture).
-Post harvest crop monitoring and guidance after leaving the field, 17% of the world's food products spoil (FAO).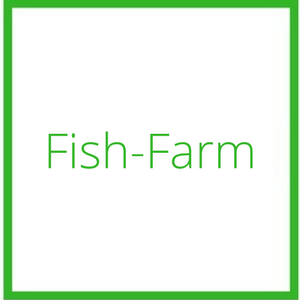 FishFarm
FishFarm is a web based analytics platform for the aquaculture industry. It is designed to harness, analyze and predict all fish growth data from the early stages of fish fry up to harvest.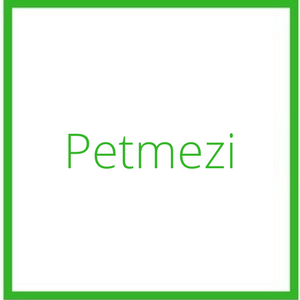 Petmezi
Παραδοσιακό Πετμέζι από Σύκο Οικ. Πασιαλή\ Traditional Fig Petmezi Passiali Family
We are planning to start a family business producing fig petmezi, following an old traditional recipe. Our goal is to revive this almost lost delicacy providing a unique ingredient for delicatessen customers.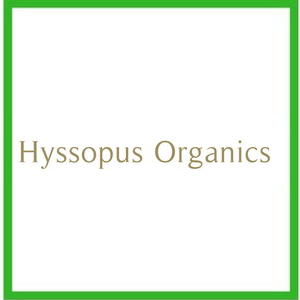 Hyssopus Organics
Hyssopus Organics is a newly founded business that operates in the sector of aromatic & pharmaceutical plants. We believe that Greek herbs, with their exceptional properties, can serve as a basis for many food products. Our aim is to make multiple use of the plants and produce a variety of products in order to offer new, qualitative food options to the consumers.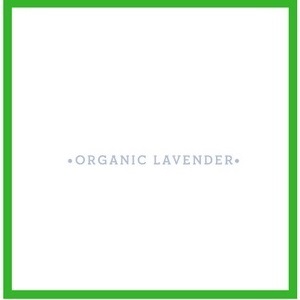 Organic lavender
LAV is an agri-business company which focuses on the production and exploitation of products from lavender.
The company (www.lav.gr, ) has been established in 2013 in Patra.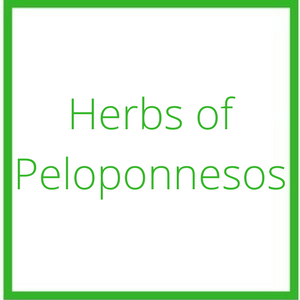 Βότανα Πελοποννήσου – Herbs of Peloponnesos OGP
A group of 10 innovative Peloponnesian farmers in the Achaia province cultivate and deliver exceptional quality herb products that are certified organic with optimum plant characteristics and genetic uniformity. Their cultivation methodology and production operation is strictly organic and their range of aromatic and medicinal herbs is cultivated as closely as possible to the natural conditions found in the exquisitely mild mediterranean environment of the Peloponnesos region of western Greece. «Herbs of Peloponnesos» operates informally for the timebeing and is represented by Ilias Kougelos and Dimitris Koufopoulos.
This innovative association of farmers differentiate themselves from mainstream intensive agriculture methods by operating organically certified «Working Agrotourism Farms». The organic Permaculture of aromatic and medicinal herbs with a genetic passport pedigree is a new and innovative idea within the Greek farming community and which has considerable economic potential both local and internationally.
A full range of freshly picked and naturally sun-dried herb products packaged according to customer preference is available for distribution to the consumer and gastronomy sectors or alternatively in minimum 10-20 kilogram quantities for bulk wholesale delivery to corporate customers such as herb wholesalers, food outlets, and also to Cosmetics manufacturers and pharmaceuticals companies that are even currently offering forward contracts for crop harvests.