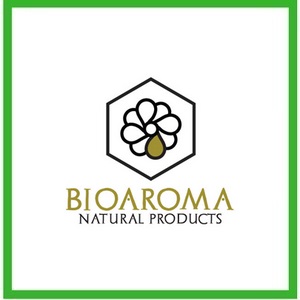 BIOAROMA
Bioaroma is an eco friendly sustainable business.
Bioaroma is headquartered in Agios Nikolaos in Crete, a greek island. The founder of Bioaroma is Manousos Pediaditis , who is a chemist and the production manager of all Bioaroma products.
Bioaroma products are 100% natural, organic, vegan, cruelty free, ISO 9001 & 22716 certified and are all based on natural essential oils that are all produced in our facilities.
The recipes of the products are all inspired by the ancient residents of the island, the Minoans, who were the first cosmetic producers worldwide.
In Bioaroma we use the same methods to produce our creams as our ancestors did.
We use no water in our creams and therefore no preservatives are needed.
Since our packages are going to be replaced since the end of March 2018, we are also proud to announce that our packages will now correspond and reflect the quality of our products.
We will use only bioplastic bottles from sugar cane and recyclable and biodegradable paperboard cream jars and packaging boxes.
We believe in a better future for our enviroment and a more sustainable living.
More info: http://www.bioaroma.gr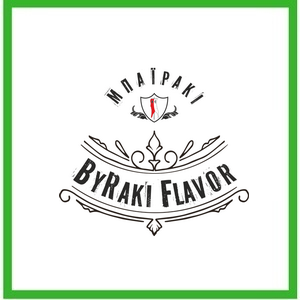 BYRAKI
ByRaki flavor is established based on the general idea of combining Cretan Raki – Tsikoudia with different flavors from the Greek countryside.
All these products have flavors of Greek raw materials, such as orange, mastic, pomegranate and others.
Up to now 23 different combinations of flavors have been created.
The company's  goal is, to upgrade  the traditional Cretan Raki and to suggest new and different ways to appreciate and enjoy it.
In 2016, the Industrial Property Organization certified our company, for its uniqueness and innovation in the Greek market, with a Utility Model Certificate.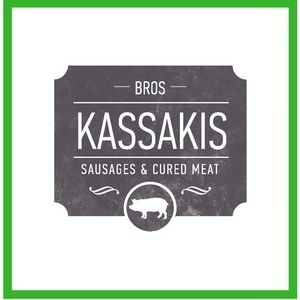 KASSAKI Bros
 OUR PHILOSOPHY
Our passion & specialty is the handmade production of traditional smoked meat products since 1999. Our recipes are based on the authentic recipes of our predecessors with innovations and additions that give our products unique quality & taste. Our small family business is growing rapidly because the products are of excellent quality with no chemicals added.
TRADITION
Four generations ago, since the early 20th century, our great grandfather produced local, smoked sausages & cold cuts. Today, we preserve & develop the genuine traditional Cretan recipes and offer you a variety of quality, exclusive meat products.
www.afoikassaki.gr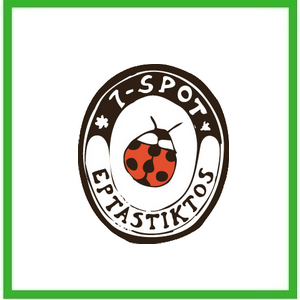 EPTASTIKTOS
 Eptastiktos is a social cooperative focused on the preservation and promotion of the heritage of ancient olive trees on the island of Crete. The cooperative works to achieve this through a comprehensive program in both the social and economic spheres for the third consecutive year. Eptastiktos has launched an initiative to record ancient olive trees in the Lasithi area (800 to over 3,200 years old) and create touristic paths through ancient olive groves. It has also standardized an exceptional extra virgin olive oil, derived from ancient olive trees, in collaboration with local olive oil producers .
Eptastiktos has also initiated an adoption program for these ancient trees that will see their patrons bonding with them and  participate in the effort to protect them.
The cooperative is a also engaged in the promotion of processed local agricultural products such as vegetable jams (European patent), aromatic olive oil from olives co-milled with aromatic plants, balsamic vinegars based on carobs. The products are mainly exported to the European market.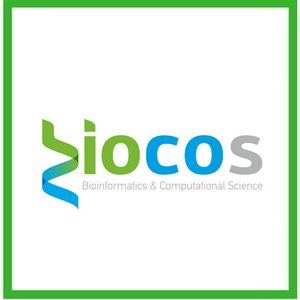 BioCoS (Bioinformatics and Computational Science)
BioCos is a B2B Biotech start-up company specializing in DNA authenticity of raw materials along the supply chain in food and cosmetics industries. Mislabeling and fraud in natural raw material are common in both food and natural cosmetics/pharmaceutical products. This, results to illegitimate profit, and to severe health and environmental side effects. Currently, the need for real-time and robust techniques to monitor products along the supply chain is mandatory. Among such techniques, DNA based technologies gain continuously ground in assessing authenticity/traceability of raw material used to deliver natural products. BioCoS' innovative technology is able to extract "bio-signatures" for each organism to be applied in low cost & real time DNA-based solutions (DNA "track-and-trace") for on-site authenticity and adulterants presence in natural raw materials. BioCoS' product is the result of years of advanced academic research from top European institutions, with a clear market need for DNA "track-and-trace" solutions as supply chain become more complex, fragmented and internationalized.
www.biocos.gr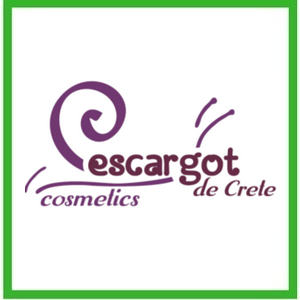 ESCARGOT DE CRETE
 Escargot de Crete is proud to have created a unique snail breeding farm based at Latzima in Rethymno, Crete, Greece.
Escargot de Crete engages in the breeding of top quality Helix Aspersa snails. The business started in 2009 and is the first vertically integrated production, packaging and marketing company of snails in Greece.
Our aim is to work hand in hand with nature whilst utilizing the most innovative production facility in the world.
Ongoing research is a critical part of our company operation. We believe this has enabled us to produce the finest Helix Aspersa snail available in the world.
Creating innovative gourmet and the finest products with high nutritional value, based on the Cretan and Mediterranean diet.
The Escargot de Crete based on the three: global innovation – quality – health, and would not agree to produce cosmetics without serving those principles.
To continue to develop exciting new product ranges with all the amazing benefits that our snails can offer.
On the other hand, special diet's snails with natural food risen through the vast library of Cretan folk tradition, ensure unique quality of snail secretion filtrate, with very high range of allantoin exceeding of concentration of 25 mg/Kg in the resulting secretion of snail Escargot de Crete.
A range of finest skin care and other lines are in markets.
Dr. Charalampos Kiagias: Escargot de Crete is a dream of life. This dream I considered that I had to chose. It's the route I chose at the most important crossroads of my life to offer in society, in my homeland, in my family.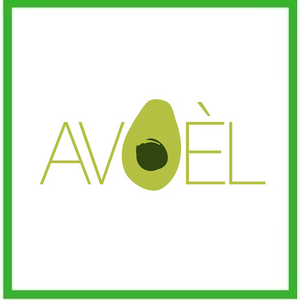 AVOEL
AVOEL is a private capital company, founded in 2013 by a 39 year old Industrial Engineering Consultant. After 3 years of scientific research (2010-2013) in cooperation with the Harokopio University of Athens, the founder decided to invest in a small industry based in Chania-Crete. The basic subject matter of the company is to produc a series of products based on Fresh Avocado which grows in the western site of Crete more than everywhere else in Europe-Asia-Africa. The initial idea was to replace/reduce the saturated fat with the  unsaturated fat acids of Avocado pulp, which reduce the bad cholesterol (LDL) by improving the good one (HDL).  Last Recently,  AVOEL produced as a result of a research project in Bahrain, a highly Vitamin E oil, produced by the seed, the pulp and the flower of Avocado which is used us a  high level sun protection, skin hydration and antiaging purposes.
Our next goal  is to enlarge the industry placing a new pasteurizing technology with high pressure (1-1,5 million investment) in order to increase 10 times the daily production, and to improve even more the taste
http://www.avoel.gr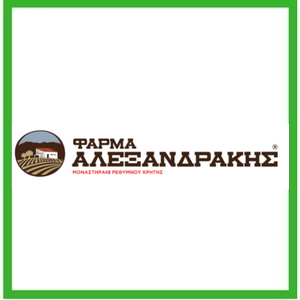 ALEXANDRAKIS FARMS (CRETAN RABBIT)
Alexandrakis Farm is located at the foot of Psiloritis Mountain, at Monastiraki, in the Amari Valley, Crete, where rabbits and roosters are bred in modern facilities. The mission of Alexandrakis Farm is to provide rabbit and rooster meat, which are traditionally consumed in Greece, in top quality. The quality is guaranteed by the Farm's slaughterhouse, which is certified by the FSSC-22000 standard, by TUV Austria.
The new project of Alexandrakis Farm is the production of premium charcuterie by the meat of rabbits and roosters. This charcuterie has added-value since they are made by high quality meat of our own produce, and the purpose is to provide alternative "healthier" options to the consumers of charcuterie.
www.alexandrakisfarm.com